Washington DC — In a forum last week attended by more than 600 scientists and policymakers from around the globe, The National Council on Science and the Environment (NCSE) named...
Read more
By Michelle Wyman, Executive Director and Jim Buizer, Chair, Board of Directors WASHINGTON, DC - The National Council for Science and the Environment strongly supports the March for Science and its mission to support scientific research, science education, and the use of scientific evidence in policymaking. For more than 25 years, the National Council for Science and...
Read more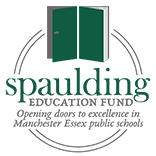 MANCHESTER-BY-THE-SEA, MA - Carvalho & Associates, P.C. and Attorney Mike Carvalho are pleased to announce their support for the Spaulding Education Fund, a community-based organization that makes strategic investments in compelling educational initiatives in the Manchester Essex Regional School District.
Carvalho & Associates would...
Read more