Acquisitions & Divestitures
The attorneys of Carvalho & Associates have the knowledge, drive and finesse required to guide you through even the most complex transactions. Our attorneys have worked on all aspects of acquisition and divestiture transactions, and bring a wealth of varied industry experience to the table. We arrange and participate in environmental audits related to property or corporate acquisitions and divestitures. We frequently perform pre-acquisition due diligence reviews and draft transactional documents to clearly define environmental responsibility. We regularly assist clients during the Due diligence Process and Environmental Obligations.
---
Environmental Due Diligence
Given the onerous liability scheme of state and federal environmental law it is critical to assess and manage environmental risk. Our attorneys actively participated in the development of national environmental due diligence standards under the All Appropriate Inquiry (AAI Rule) and ASTM-E1527. We regularly advise clientsengaged in the acquisition and divestiture of environmentally impaired real estate on how to reduce and mange environmental risk using tested strategies developed over decades of experience in such matters. We advise REITS, local, regional and national developers, banks and real estate asset managers on successful sales strategies, internal policy initiatives and risk management products, including insurance. Our advice is tailored to meet specific client goals and objectives, while reflecting varying levels of risk tolerance and ROI.
---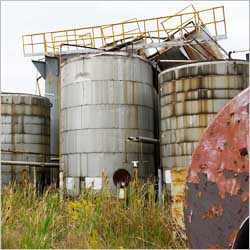 Brownfields Redevelopment
Our attorneys are experts in understanding complex and occasionally seemingly contradictory environmental local, state and federal regulations. We use our experience as in-house counsel for major corporations and as former governmental regulators to advise our clients on obtaining environmental permits and maintain compliance. We represent both buyers and sellers of environmentally impaired property and we are active in negotiating liability agreements providing for the redevelopment of contaminated land such as Brownfields. Michael Carvalho has extensive experience in representing clients in the purchase and sale of contaminated and environmentally distressed properties. He expressly understands the nuances of the regulations surrounding these matters.
---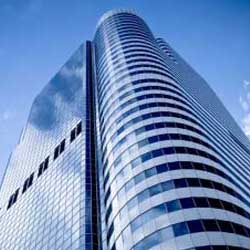 Commercial Real Estate
The Attorneys at Carvalho & Associates regularly advise clients on a variety of commercial, mixed use and industrial real estate matters. Our experience includes acquisition and divestitures, site development, and landlord-tenant disputes, among other areas. We have extensive "boots on the ground" experience in construction matters, including site planning, permitting, due diligence and regulatory compliance. We are experts advising clients on the redevelopment of environmentally distressed properties. Our clients include local, regional and national developers, REITS, lenders and individual investors. When necessary, our attorneys litigate claims on behalf of clients in state and federal courts, as well as in mediation and arbitration.
---
Let us help you or your business solve your real estate issue. We can be reached at (678) 354-0066 or Toll Free at (855) 273-1920. You may also contact us by email. Give us the opportunity to show you how our client centered approach to real estate issues can help you or your business.